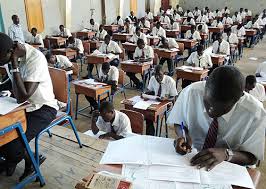 As senior four students commence exams today, school heads are warned against sending away students who have not completed payment of school fees.
The UNEB executive secretary, Mathew Bukenya, says the schools should rather withhold the results of the candidates who have defaulted than bar them from sitting exams.
Bukenya reveals that the board has recruited about 970 scouts to monitor the UCE examinations at all centres across the country.
Over 300,000 candidates are sitting for this year's UCE and they start with geography paper 1.
Meanwhile in Jinja,  as the senior four final exams get underway today, the Lands and Urban Development minister Daudi Migereko is calling for discipline among candidates.
Migereko says its only discipline that can help the young people succeed in life.