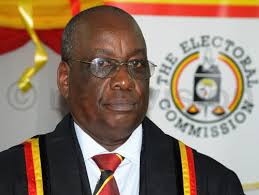 BY HERBERT ZZIWA
The Electoral Commission has released the road map for the 2016 general elections with nominations for presidential candidates slated to run from October 5th to 6th 2015.
This will be followed by parliamentary nominations on the 9th and 10th November 2015.
Nominations for local councils will take place on the 19th and end on the 23rd November 2015.
The acting electoral commission chairperson, Joseph Biribonwa says campaigns officially kick off on the 12th of October and will run to the 15th of February 2016.
The commission has called upon stakeholders to work with them for successful elections.
Meanwhile, addressing a news conference on Thursday morning Biribonwa also revealed that the 2016 general elections will cost the tax payer over 420 billion shillings.
He says the commission requires about 250 billion shillings in the next financial year in addition to the 170 billion shillings it was allocated earlier.
According to the Deputy Chairperson of the commission Joseph Biribonwa 40 billion of this money is meant for updating of the voters register which runs from April 7th.
Meanwhile the Commission has assured Ugandans of its ability to conduct a fair election like was the case in Nigeria.