Opposition FDC is not about to give up its quest for truth from the just concluded presidential elections.
Addressing journalists at the party headquarters, the FDC president, Rtd Maj Gen. Mugisha Muntu said they are to conduct an independent audit of the elections.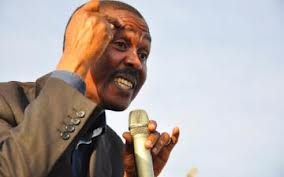 He has also not ruled out a possibility of holding discussions with Mbabazi's team which went to court.
However, court officials say the aggrieved parties have up to Friday this week since there were a number of public holidays after the  20th February when results were announced.
Also the party has reiterated demands to free their members including the party presidential contender Dr. Kizza Besigye.
The party president, Rtd Maj Gen. Mugisha Muntu says the state must respect the constitutional rights of Ugandans.