Over 22 people are nursing wounds after violence erupted yesterday between Besigye's supporters and police at the Kampala city suburb of Wandegeya, as police tried to arrest Besigye in the evening.
Some of the Victims include Tony Musasizi, Hassan Bukenya, James Ssemanda,  Vicente Ndukira, Alice Makyanzi a student of Makerere University. Others are Farooq Kalumba, Sumayiya Nabukenya, and Sofia Nakito.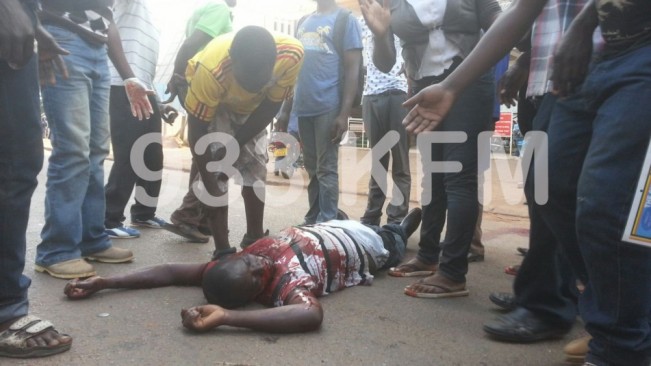 These were hit with tear gas canisters, rubber bullets while others were beaten up.
Also elsewhere in news, the Inspector General of Police, Gen. Kale Kayihura wants the electoral commission to introduce sanctions for those violating electoral laws.
This follows concerns raised by the police and the Electoral Commission over continued violation of some of the election guidelines during the campaigns
Gen Kayihura says one of the violations is campaigning beyond the stipulated time.
He proposes that any of the candidates at any level who violates the rules must face some sanctions so as to help police effectively enforce the law.