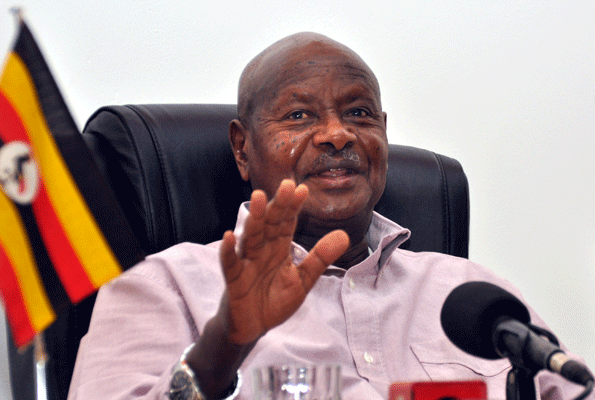 President Yoweri Museveni has joined other regional leaders for the 24th African Union and Inter-Governmental Authority on Development Summits that open today.
The summit to be hosted by the African Union Commission chairperson Dr Dlamini Zuma will held in the Ethiopian capital Addis-Ababa.
President Museveni arrived in Addis Ababa yesterday and was received at Bole International Airport by the Ethiopian Sugar Minister, Shiferaw Jarso and Uganda's State Minister for International Affairs, Henry Okello oryem.
The issues to be discussed include the South Sudan conflict, the regional terror threats and accelerating the role of women in the private sector.
Also to be discussed is the proposal by Kenya and Uganda to have African countries withdrawn from the International Criminal Court.
The proposal fronted Uganda's president Yoweri Museveni and and backed by Kenya has drawn both criticism and applause in equal measure, with some pointing to what they describe as double standards by Mr. Museveni who has sent LRA rebel commander Dominic Ongwen to the Hague-based court to face war crimes and crimes against humanity.
Story by Herbert Zziwa