By Shamim Nateebwa
Mr. Micheal and Mrs Florence Bakaine, a couple married for 27 years, are the winners of Daily Monitor's love campaign dubbed "Just the two of us."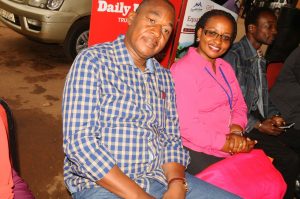 The top 25 couples selected from over 600 entries were unveiled this morning at news conference held at the Daily Monitor offices, Namuwongo.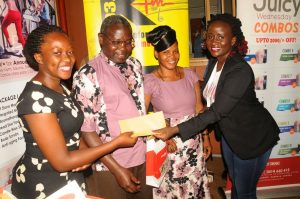 Sarah Nalule, the head of marketing, Monitor Publications Limited says the campaign has been running to commemorate the Newspaper's 25 year milestone.
The top 25 were selected through voting on social media, vetting as well as radio.
They had the top most inspirational stories shared and liked by both nominators and voters, respectively.
The winners have walked away with different prizes including two nights at a luxurious lodge, pampering at a spa, a movie experience for the family, MIFI's, branded monitor mugs, caps, among other gifts.
Regarding what kept the winners, specifically the Bakaines together for the past 27 years in marriage, the couple credits a number of factors including love, tolerance, prayer and most notably, their friendship.
The partners for this year's campaign including Vodafone, Geo Lodges, Century Cinemax, Mbale Resort, Soothing Spot Spa, Positive Emotions Fitness and Spa have pledged to continue working with the Daily monitor.