A total of 26 people have been killed across the country in just one week.
This is according to the latest weekly police report released this morning.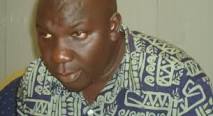 According to the police spokesperson Fred Enanga, eight people were killed by hacking, three committed suicide, four died as a result of domestic violence, five killed in mob justice, while the causes of the other deaths are yet to be established.
This comes shortly after the police released its biannual crime reports which indicated a downward trend in cases like murders and assault by 1%,theft by 14.2%.
He explained that most of the suicide cases were committed in northern districts of Lira and Moroto while mob justice and assault cases were mainly reported in the central region.