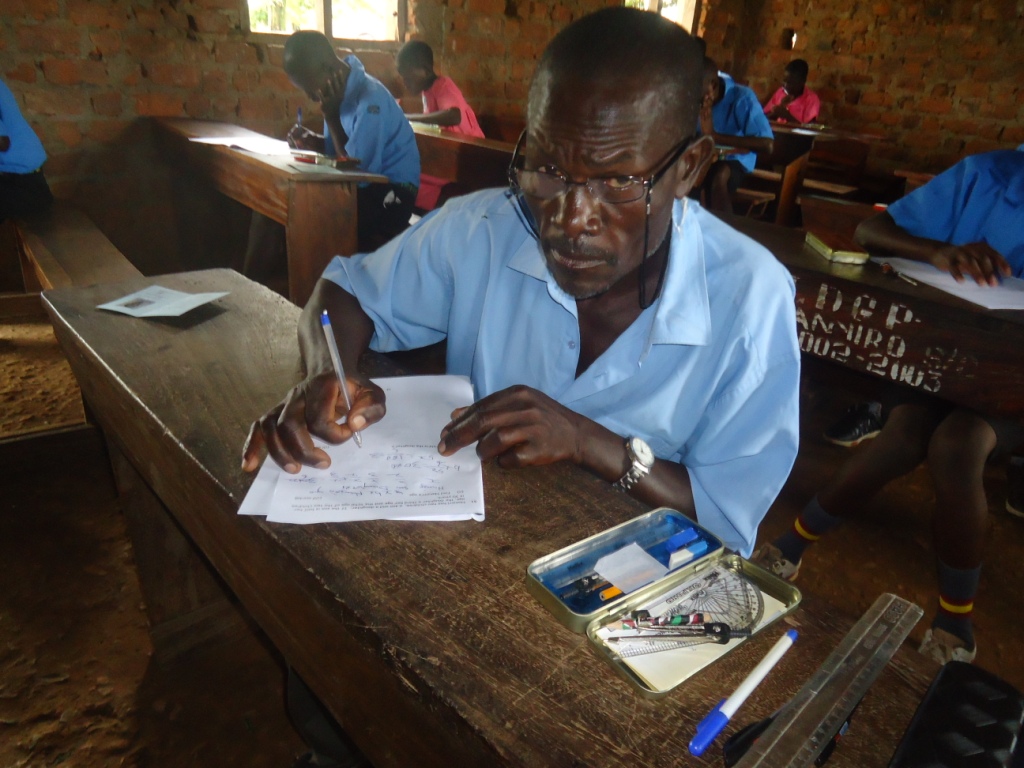 A 50 year old man in Mayuge district who sat Primary Leaving Exams(PLE) together with his 13 year old daughter at Bufulubi primary school, has passed in division one.
Awali Tezikuba a resident of Bufulubi village in Imanayiro Sub County scored aggregate 11 far better than his daughter Janat Mukisa who passed in second grade with 20 aggregates.
When daily monitor visited his home earlier before results were released Tezikuba was found rehabilitating his grass thatched house with cow dug while his daughter was peeling potatoes for lunch.
The two studied under Universal Primary Education program at Bufulubi primary school and were sharing a class.
Tezikuba who is also the village LCI chairman joined school in Primary Six while his daughter started from Primary One. After getting the results by phone, Tezikuba said he was impressed by the results.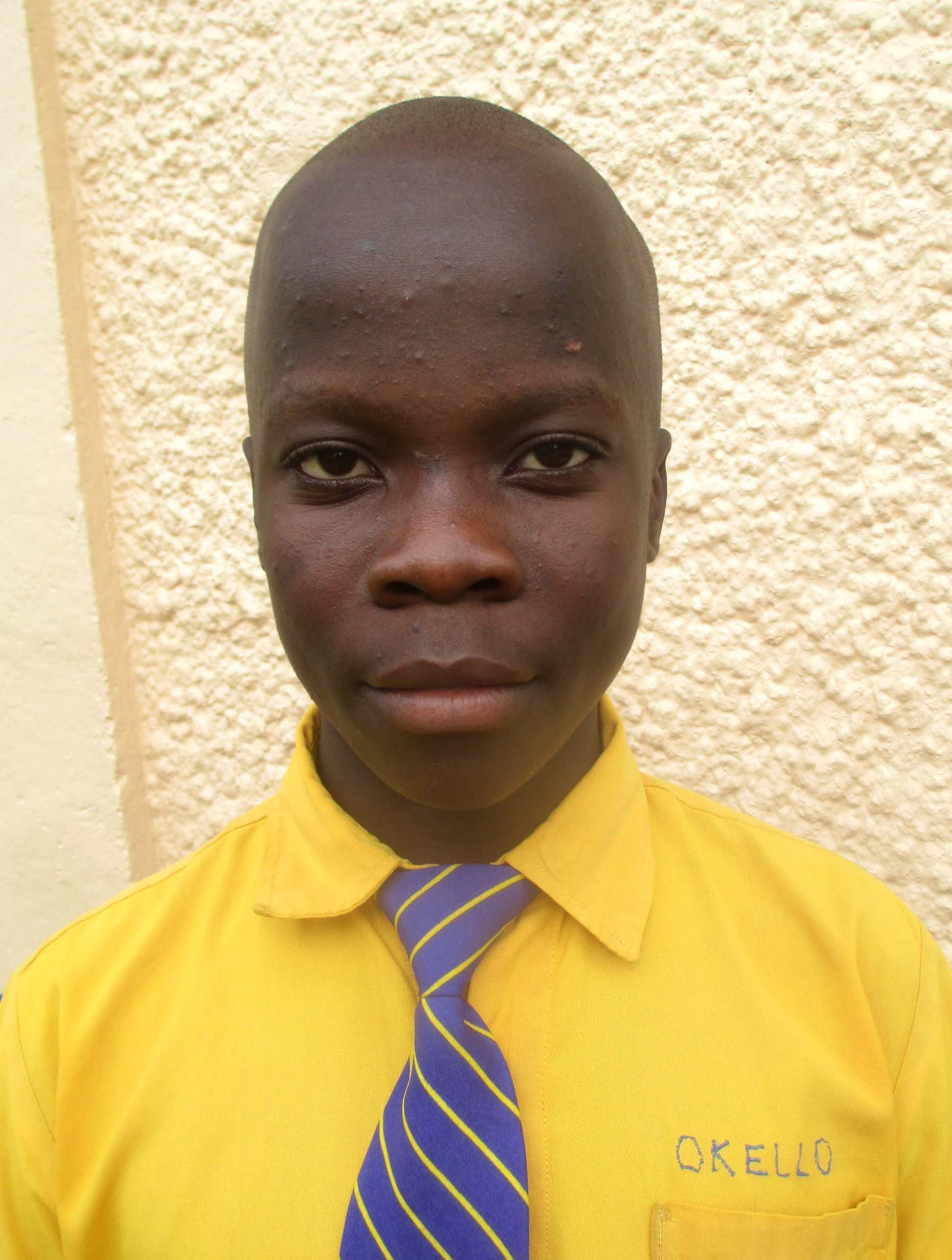 Mr Joseph Okello the best PLE candidate at Mwiri primary school with 4 aggregates hopes to join Kiira College Butiki and has already set his sights on working towards becoming a professional Accountant.
His performance however did not come as a surprise to his teachers who say he has always been a bright chap.
"Okello got four aggregates in mock therefore we expected him to get this four in PLE by all means," says the Headmaster, Mr Alex Isabirye.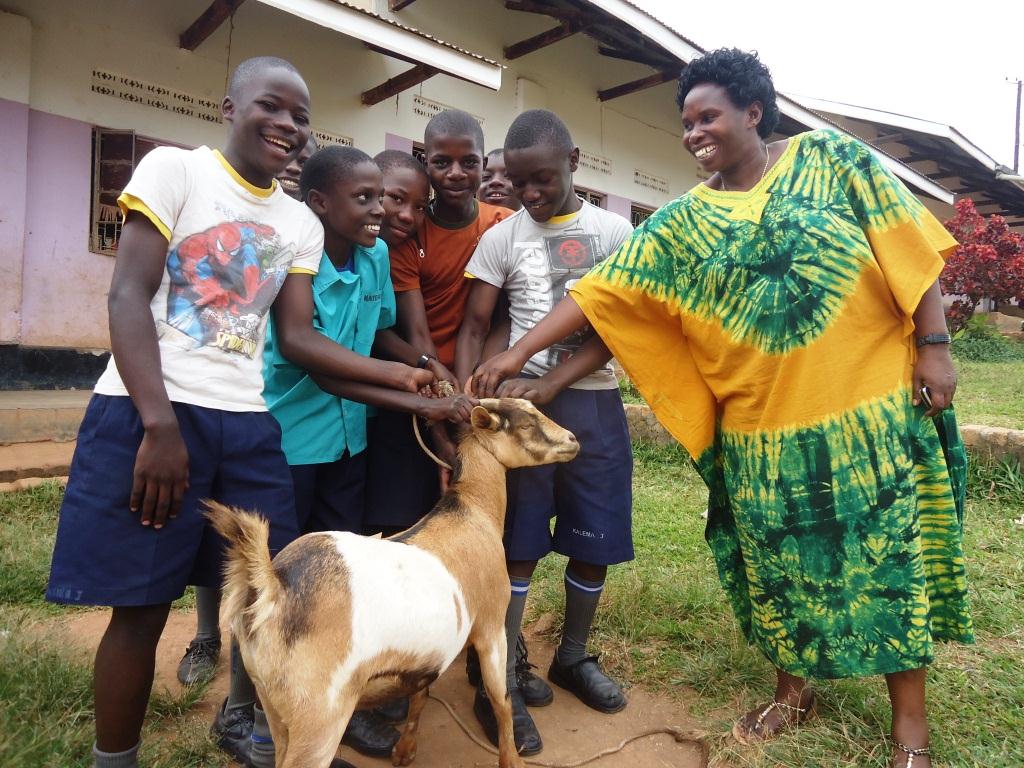 In Mubende district Ms Birungi Mugagga (R) hands over a goat to Allan SSenyonga ( L) from St. Mugagga primary school who scored 5 aggregates. He was among the best in Mubende district.
Story by Daily Monitor reporters