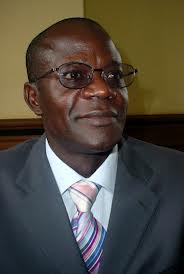 Makindye West Member of Parliament Hussein Kyanjo is seeking clearance from police to hold  rallies.
He has written to the police asking for permission to hold consultative rallies in his constituency on the controversial Marriage and Divorce Bill.
Kyanjo says he wants to use this recess to consult his constituents on the bill because that is what it was intended for.
He says that the letter was delivered on Monday and he is yet to receive a response from the police but he is optimistic that he will be granted permission.
This is the first time in several months that Kyanjo will be appearing in the public since he was diagnosed with a medical condition that affected his throat and impaired his speech.
In March 2011, a strange ailment attacked Kyanjo. His ability to speak and his coherence began to gradually fade away.
This strange disease known as Dystonia kept Kyanjo away from Parliament for the most part of 2011 and 2012. It wasn't until recently that he returned to the public eye.
Dystonia is a neurological movement disorder in which sustained muscle contractions cause twisting and repetitive movements or abnormal postures.
The disorder could be inherited or caused by an accident, physical attack, poisoning or negative reaction to drugs. In Kyanjo's case the cause has not been identified.
The disease leads to, among others, difficulty in speech.