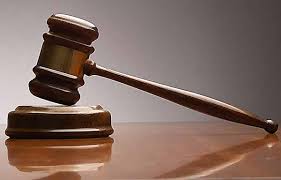 A 54-year-old Man has been sentenced to Life in prison for having a child with his own daughter.
Masaka high court judge Justice Margret Oumo Oguli convicted Geoffrey Rwishasha of aggravated defilement.
Rwishasha a father of six children is said to have defiled and impregnated his 14 year-old daughter who was a p.5 pupil.
The offence was committed in 2011 and Rwishasha has been on remand since then.
He pleaded guilty and asked for leniency but Court denied granting him his request.
Prosecution had asked Court for a maximum sentence.