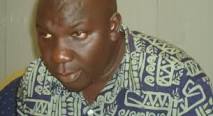 Eight bodies have so far been exhumed in Kasese district.
The police in Rwenzori headed by the police pathologist and a technical team from government analytical laboratory have exhumed 8 bodies from separate graves.
The police spokesperson Mr. Fred Enanga says these bodies have been exhumed in three different areas of Bundibwerume, Bundibukeki and Bundiburombi.
" These bodies bodies are to be taken to Bundibugyo hospital for further examination", says Mr. Enanga.
This comes after the police was asked to investigate allegations that several bodies of suspected Rwenzori attackers were buried in mass graves by the army.
The attacks on the three western districts of Ntoroko, Kasese and Bundibugyo left over 90 people dead while over 200 were arrested in connection with the killings are currently being tried by the General Court Martial.