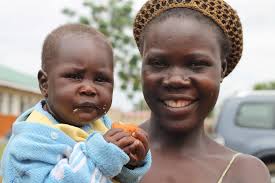 It is been all celebrations as 85 former LRA abductees were received in Gulu district.
The group comprising Ugandans, and returnees from DR Congo, Central Africa Republic and South Sudan defected or were peacefully released in four intervals.
Speaking at a thanks giving service organized by Invisible children in partnership with World vision, retired Bishop of Kumi Baker Ochola said the Country needed to thank God for this new phenomenon of having abductees peacefully released.
He however expressed concern over the continued abductions in the Great Lakes region.
Meanwhile speaking at the same function the regional head of the office of Invisible children Patrick Munduga said a lot more was needed to support the returnees.