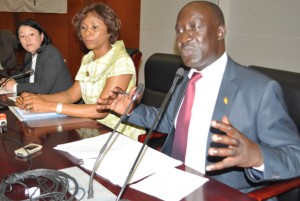 Government has launched an $86m emergency appeal to help South Sudan refugees flocking the country.
Currently, the number of South Sudan refugees who have crossed into the country stands at 65,000.
The state minister for disaster preparedness and refugees Musa Echweru says the money will help improve the living conditions of the refugees, with focus on health and access to clean water.
While launching the appeal together with members of the donor community in Kampala, Echweru said the arrival rate of refugees stands at 2,500 every day.