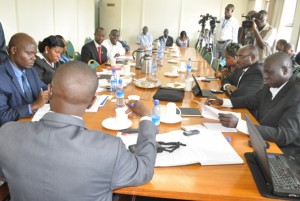 Officials from the ministry of public service have failed to defend diversion of Sh.4.9 billion.
This follows query raised in the auditor general's report for the year ended June 2012 where the ministry decided to use the said money to facilitate workshops and other activities.
Members of the public accounts committee expressed disappointment that such amounts of money could be diverted without approval.
The committee's lead council Maxwell Akora now says they have asked the officials to bring documentary evidence for the activities on which the money was spend and a list of activities affected by the diversion.