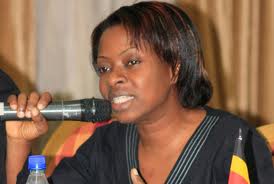 More corrupt tendencies are reported at lower courts of law.
This is according to a new report released by the Anti- Corruption Coalition a non-government organization that promotes the fight against corruption.
The report from a survey carried out in 15 districts including Kampala, Mukono, Mityana, Mpigi, Kabale and Kisoro among others indicates that these courts thrive on corruption.
These acts range from taking money from suspects to grant them bail, bribery and extortion.
The executive director ACCU Cissy Kagaba says the study conducted in 2013 also shows that some magistrate courts misplace files due to poor archiving systems, shoddy work and lack of accountability.
However the judiciary spokesman Erias Kisawuzi says that he is yet to study the report and respond accordingly.