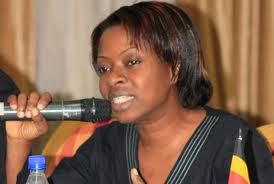 The Anti-Corruption Coalition (ACCU) is pushing for the recovery of public funds amounting to Shs 44bn from Quality Chemicals.
The drug manufacturing company is accused of causing government financial loss of upto Shs44bn through inflation of the cost of ant-malaria drugs and ARVs.
According to the ACCU executive director Cissy Kagaba, between 2009 and 2010 the company supplied drugs to the National Medical Stores at a higher than agreed cost.
She says they have pushed the matter through the IGG's office but Quality Chemicals is not willing to pay the money.
Kagaba notes that more children continue to die of Malaria while access to Anti-Retroviral Treatment remains low, a situation that was expected to change after the establishment of the plant.
However, the company's chief finance officer George Baguma insists that whatever was done was within the law.
He explains that they were making up for losses suffered by delayed purchase of drugs by government.
He says that according to the agreement government was meant to start buying drugs in 2005 when the plant was set up, but this did not happen until 2009.