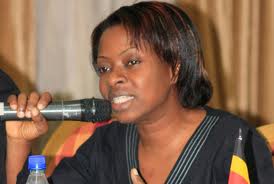 Anti- corruption activists are calling for investigations into all corruption cases reported in the Office of the Prime minister under Amama Mbabazi.
The activists say Mbabazi's reign as premier was dominated by cases of corruption and swindling of public funds.
They cite the over Shs 160billion lost in public service, the botched bicycle deal that cost tax payers Sh 5 billion  and over Sh 200 billion under the northern Uganda Peace, Recovery and Development Program (PRDP) docket.
The executive director Anti-Corruption Coalition Uganda, Ms.Cissy Kagaba says all these cases were never concluded and the money was not recovered.
Kagaba says Mbabazi's stay at the Office of the Prime Minister is a tainted one asking his predecessor not to walk the same journey.
Meanwhile Peter Wandera fromTransparency International says the new premier, Dr Ruhakana Rugunda should ensure that the public get accountability for the monies to his office.
The chairperson of Transparency International Uganda Mr. Patrick Kayemba says passing the Anti –Corruption Amendment Bill 2013 will no doubt improve public accountability.
"The current anti –corruption law is not effective in addressing issues of mismanaging public funds", Mr. Kayemba explains.
Kayemba says once the bill is passed into law it will provide government with binding powers to confiscate property of people convicted of corruption by the Anti-Corruption Court.
The call comes at a time when cases of corruption are on rise, with the latest Transparency International Corruption index ranking Uganda the second most corrupt country in the region.