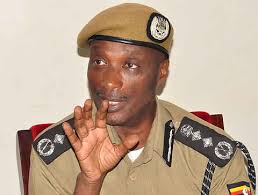 African police chiefs are asking leaders to form a continental police union to help curb crime.
Addressing senior police officers from East and Southern Africa in Entebbe this afternoon, the Inspector General of Police Gen. Kale Kayihura said without unity the forces cannot achieve much in the fight crime.
Gen. Kayihura who is also the current EAPCO chairman has noted that the Democratic Republic of Congo which borders eight other states poses a serious security threat to the region because it is not a member of any security organisations.
He says this has made the country a known destination for stolen vehicles and fire arms.
He is now calling on the Congolese government to join regional security organisations to help fight crime more effectively and address the endless conflicts.
The three day conference has drawn participants from 25 countries under the East African Regional Police Chiefs Cooperation and the South African Regional Police Corporation Organisation.