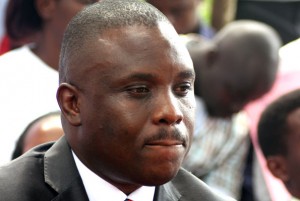 The Attorney General is not about to give up his fight to have the lord mayor removed from office.
Peter Nyombi has now filed an application asking the High Court to stay the proceedings on Erias Lukwago's case challenging his removal from office.
The AG says he is not satisfied with Justice Yasin Nyanzi's ruling and has decided to appeal.
He and the KCCA tribunal now want court to stay the proceedings until their appeal is determined.
He says if Justice Nyanzi proceeds with the hearing of the suit, they will suffer irreparable damage and his appeal will be rendered trivial.
A date is yet to be set for hearing.