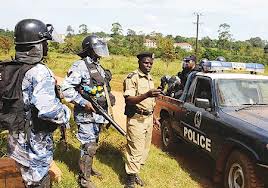 The Civil Aviation Authority (CAA) has spoken out on the terror threats, reassuring the public of total security.
Security has this morning been tightened at Entebbe International Airport following yesterday's terror threats.
Security checks have been intensified on both incoming and outgoing passengers.
Reports of an imminent terror attack caused panic yesterday, but the CAA communications manager Igénue Igundura says they have now deployed more security experts at the airport
Meanwhile the police too have reassured the public on the security at the airport, calling for more vigilance to help avert any possible attack.
In the city center unlike yesterday when heavy deployment was seen at all strategic points, today the situation is different.