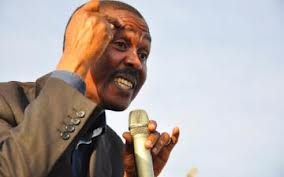 Supporters of the opposition Forum for Democratic Change have been asked stop judging and comparing the party president Maj Gen Mugisha Muntu to his predecessor Dr. Kiiza Besigye.
This is according to the FDC Secretary General Alice Alaso who says the party is set to rebrand next month.
Alaso says what the party needs now are structures, financial resources and more candidates in elective positions across the country in the forthcoming general elections and not activism.
Alaso's remarks follow criticisms on Muntu's leadership with some party members including Aruu county Member of Parliament Odonga Otto predicting a landslide victory for the NRM in 2016.