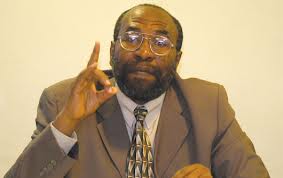 Thirty eight years later since his death, government and the Church announced yesterday that they have finalised plans to commemorate the martyrdom of Archbishop Janani Luwum in the ongoing gleam of promoting Uganda as faith based tourist destination.
Prime Minister Ruhakana Rugunda, also co-chairman of the organising committee, said yesterday the move is intended to honour the slain prelate's legacy, which further cast light on the country as a "land of heroes and martyrs", and was also a propelling force of different groups committed to ejecting President Idi Amin from power in the late 1970's to join hands and overthrow his reign of terror.
"Janani Luwum stands tall in our history and as an example beyond Uganda's boarders," Dr Rugunda told journalists during a briefing at his office in Kampala.
"While for instance we know shops on Luwum Street which was named after him where people conduct businesses few stop to reflect on the example of the man he was."
Archbishop Luwum was slain on February 16th 1977. He was head of church of Uganda, Rwanda, Burundi and Boga-Zaire at the time.
The celebrations will take place in Mucwini town/sub-county, about 15kms north of Kitgum district both his birthplace and resting place. He was critical of President Amin's ill actions and callousness until his murder. The Amin government said he had been killed in a road accident but it emerged later that he had been tortured, shot dead and then his burial hastily organised by Amin's soldiers.
President Museveni has been confirmed to grace the occasion next week on Monday while day's praying service will be presided over by the Archbishop of York John Ssentamu , Archbishop Stanley Ntagali and John Baptist Odama.
The procession will start at 10;00am in the morning and will be complemented by other activities during throughout day. The Provincial secretary of the church, Rev. Canon Amos Magezi, said the event will also draw several pilgrims from neighbouring countries.
Dr Rugunda, said preparations for the celebrations have been long coming but the decision to gazette the day as a national holiday will be pondered afterwards by the responsible bodies.
Uganda People's Congress (UPC) party president, Olara Otunnu, also a member of the organising committee, added the spirit of Luwum is one of the few things that bind Ugandans together regardless of faith, political affiliation and other social divides.
"This commemoration is about history; His martyrdom was a turning point in the liberation of Uganda from Amin's brutality, and it's also about reflecting on the past."
Several history chroniclers indicate near closer but different dates of Archbishop Luwum's murder. Some say he was murdered on February 16th. Others indicate the 17th.
He was born in 1924 in Mucwini, went through several schools and trained as a teacher in the mid-1940s. He later converted to evangelism but reverted back to the Anglican Church, went to theological schools in Eastern Uganda and United Kingdom; trained as a catechist and later ordained as a deacon, which marked his journey to the top.
Utilities
In 1978, the Canterbury Cathedral in England dedicated a special chapel – the 20th century Martyrs Chapel – to the martyrdom of the Archbishop Luwum and nine others, and in 1988 the Janani Luwum's statute was unveiled in Westminster Abbey in London. The Church of England also marks the February 17th as a day he was martyred.