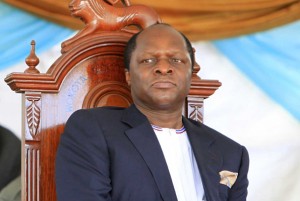 Ssembabule is all to host the 21st Kabaka's Coronation celebrations.
Preparations are in high gear at Mawogola County where the main event is scheduled to take place on July 31st.
The County Chief Salongo Felix Kabajjo has instructed all sub county chiefs to do their best to complete reconstruction and painting of all sub county headquarters before Monday next week.
Kabajjo made the call at a meeting chaired by the chairperson of the coronation organizing committee Emmanuel Ssekimpi.
Ssembabule Resident District Commissioner Joseph Ssekabiito says that everything is set and the District says over 1500 police officers are to be deployed in the area to ensure security.
The Kabaka's 21st stcoronation anniversary will be marked under the theme; "Health and Hard working people, Buganda's pride".