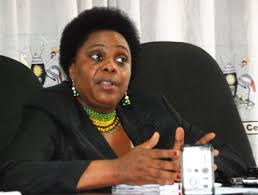 Preparations for the National Women's Day celebrations are underway.
In abide to empower women in all spheres of life, government is seeking to secure alliance with men to effectively achieve gender equality.
This is the driving force behind this year's women's day celebrations slated for Saturday under the international theme; "inspiring change".
Addressing the media today, Gender and Social Development minister Marry Karoro Okurut said the government has been fighting for the cause with women yet men are equally relevant.
The national Women's Day celebrations are to be held in Kumi district on Saturday.