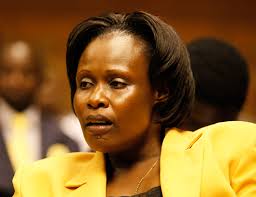 The Government says teachers' money cannot be channeled through the Uganda National Teacher's Union (UNATU) Savings and credit Organisation.
This follows accusations by UNATU members that the ministry wants to connive with financial institutions to misappropriate the money donated to the teachers by the president.
Education and Sports minister Jessica Alupo says it is illegal to release the Shs.5 billion the president donated to the teachers through Unatu which is a workers' union.
Alupo says the solicitor general advised that the money be released through service providers since government cannot sue UNATU in case the money is misappropriated.