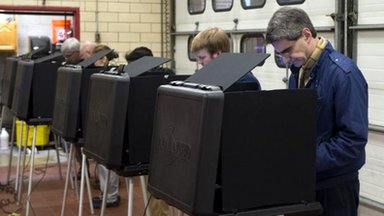 Americans are voting in mid-term elections which will decide who controls the Senate and pave the way for the 2016 race for the White House
One of the political hot spots being watched is Georgia State.
Voting is already under way in several counties in the state in an election that could decide whether the Republican Party will take over control of the Senate as its candidate David Perdue seeks to retain his seat against Democrat Michelle Nunn.
According to law, if no Senatorial candidate receives 50 percent of the vote plus one in Georgia and Louisiana, there will be a runoff on January 6.
KFM spoke to the Georgia State Director, Fundraising and Development of the Republican Party who is optimistic and hopes for nothing but a win.
However, the Democrats are also optimistic of victory as the chairman of Georgia Democratic Party, DuBose Porter weighs in.