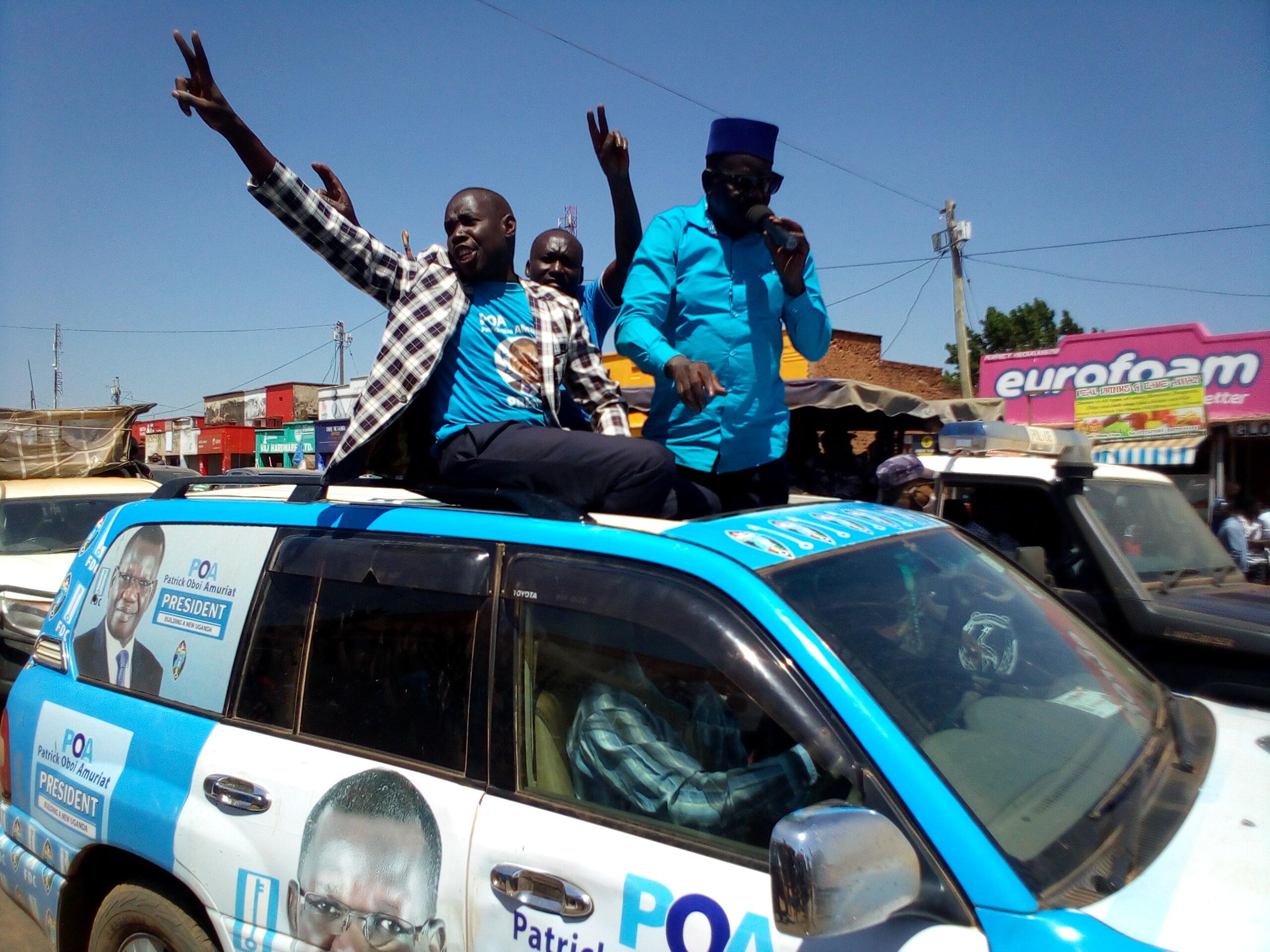 BY GEORGE EMURON
The FDC presidential candidate Patrick Amuriat Oboi, managed to address the people of Bukedea outside his campaign schedule, after teargas was thrown inside his car in Bugiri district yesterday as he planned to head for campaigns in Bukedea District.
Amuriat whose campaign team had announced that he would not be able to campaign on Tuesday arrived in Kachumbala where he addressed locals before he was escorted by 7 police armed cars through the outskirts of Bukedea town up to Malera Sub County, where he managed to drive to Bukedea town council.
While in Bukedea town council, Amuriat has apologized to the residents about yesterday's incident which he said temporarily affected his sight.
Amuriat says the people of Teso should stand in solidarity with other regions whose resolve for change is growing every day.
Meanwhile, led by Max Ogwal, the regional police commander eastern region, the police officers who were following Amuriat's convoy lost sight of him at Malera.
From Bukedea, Amuriat then proceeded to Kidongole, Kanyum in Kumi District.