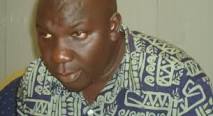 The police has deployed in Amuru district where tribal fights between the Acholi and Jonam have escalated.
The historical in fight emanates from claims of who owns the boundaries of the river Nile.
The development comes after the discovery of the body of a teenager in Lonyanga village who is believed to have been murdered as a result of the conflict.
Police spokesperson Fred Enanga says they will remain deployed in the area to ensure the safety of residents.