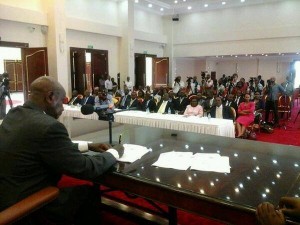 Ugandans are advised to prepare for the worst from the west.
The warning comes from political analyst Dr. Christopher Twesigye, a day after the European Parliament backed sanctions on Uganda and Nigeria in protest at their recent passing of anti-gay laws.
This also comes after countries like Sweden and Norway cut aid to Uganda over the same issue.
Dr. Christopher Twesigye now says many more institutions are likely to suffer as the relations with members of the donor community continue to be strained.
He explains that this is going to be a testing moment to the ordinary Ugandan, especially where the health and education sectors are affected.