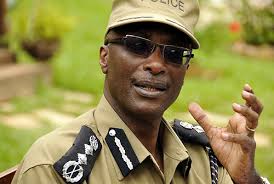 The police have arrested another suspect in connection to the murders in eastern Uganda.
Since December last year, five people including two police officers, a Muslim cleric and a Local Council Chairman have been killed by unknown people.
The Inspector General of Police Gen.Kale Kaihura and other senior police officers have since pitched camp in Mayuge district to get to the root of the killings that have been linked to rebel activities.
He has confirmed the arrest saying the suspect was picked from Banika landing site in Mayuge district where he has been hiding and coordinating the said attacks. This brings to 8 the number of suspects arrested and four guns recovered so far.
Story by Abubaker Kirunda