Another meeting between Education Minister and First Lady Janet Museveni and the non-teaching staff from public universities has hit a dead end.
Speaking to KFM after the meeting, the chairman of non-teaching staff association Mr.Jackson Betihama said they had failed to reach consensus on the issue of the incentive arrears amounting to Sh28bn.
He added that although the minister had expressed willingness to offer a solution to the striking staff"s grievancies, her finance counterpart Hon Matia Kasaija has confirmed that the money they are demanding for was not budgeted for in this financial year.
Mr. Betihama thus says that the industrial action that is into the second week continues until the presidential directive is implemented.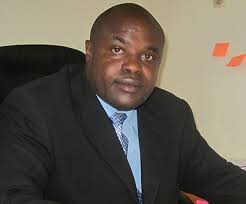 The non-teaching staff laid down their tools on the August 1st in protest against delays by the government to clear arrears for incentives amounting to over Sh28 billion.
According to Mr. Betihama, Monday's meeting was called after an earlier one held on Friday last week with the minister failed to yield any friut.
The strike has led to the readjustment of the academic calendar in public universities, with the start of the new academic year postponed from August 6th to 13th.
Stoty By Damali Mukhaye