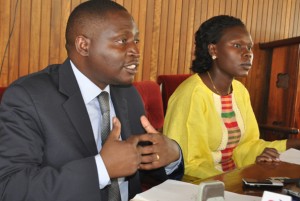 The ruling National Resistance Movement caucus is expected to meet again today at statehouse Entebbe.
The caucus has had several meetings since the party's annual retreat in Kyankwanzi in which MPs endorsed president Museveni as the NRM's sole presidential flag bearer in the next general elections.
However, the government chief whip Justine Lumumba tells KFM that today's meeting has nothing to do with the Kyankwanzi resolutions.
She says it is a follow up meeting meant to finalize two issues that remained pending on Monday when the caucus last met.