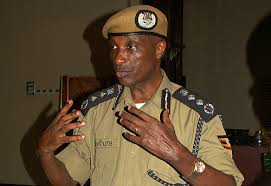 Police officers are stranded after their work station was closed over rent.
A land lord in Sembabule district has evicted a police post over accumulated rental arrears.
Kyaabi police post at Kyabi village, Lugusuulu Sub County in Ssembabule District has been evicted from the building that housed it over failure to clear rental arrears amounting to Shs.12.5 million.
In 2008, the Uganda Police Force signed an agreement with Veronica Olikiriza and Yasin Ssekalaala the owners of the building to accommodate Kyaabi Police Post in their 14 roomed building at the cost of 2.5 million shillings per year.
Ssekalaala says the amount accumulated over a period of 4 years.
He adds that despite constant notices sent since September last year they have received no response.
The Southern Region Police spokesperson Noah Sserujoji has however, declined to comment on the matter saying that he was not aware of the eviction.
Recently, another businessman in Kalangala evicted Kachanga police station from his house over accumulated rental arrears amounting to Shs.4 million.