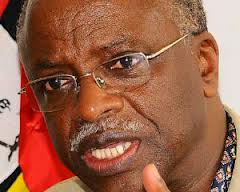 Another pro-Mbabazi group has emerged among the NRM youth.
Dubbed the "NRM Poor Youth Forum" the group stormed the party headquarters at Kyandondo road claiming to be representing Prime Minister Amama Mbabazi.
However their meeting was disrupted by the Youth MP for Northern Uganda Evelyn Anite who accused them of being members of the Democratic Party.
The national NRM Youth vice chairman Kampala region Adam Luzindana says police was called in early to calm the situation.