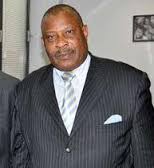 A new report on Uganda, human rights trends shows a reduction in cases of abuse.
The report released by the Uganda Human Rights Commission indicates that over 3,900 cases were reported in 2014 down from 4,700 in 2013.
Major cases of abuse include torture, child neglect, detention beyond 48 hours and violation of rights to property ownership.
The report also shows that most detention centers are crowded with children and adults sharing cells and the bucket system is still being used.
The chairperson of the Uganda Human Rights Commission Meddie Kaggwa says the police force remains the main human rights violator, followed by Kampala Capital City Authority (KCCA) enforcement officers and members of the Uganda wild life authority enforcement team.
Kaggwa however says there has been an improvement in human rights protection.
Internal Affairs minister Gen. Aronda Nyakairima has vowed to crack the whip on all errant police officers who torture suspects.
The warning comes after the Uganda Human Rights Commission released its 2014 annual report citing police brutality and torture as a major stumbling block to promotion of human rights.
While appearing before parliament's human rights committee, Nyakairima said the police cannot tolerate errant officers who violate human rights which is contrary to the police act.
He explained that an in-depth investigation into the allegations is  to be conducted.
Story by Samuel Ssebuliba