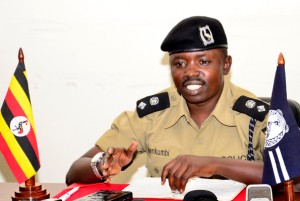 The police have described as unfair, a report by the Human Rights Network for Journalists.
The Press Freedom Index report released this morning shows that the police continues to be the biggest human rights violator.
It puts violations by police at 81% in 2013 compared to 60% in 2012.
Releasing the report, the UN special Rapporteur on Human Rights Margaret Sekaggya has called on police through its Standards Unit to take action against its officers who violate journalists' rights
However, the police spokesperson for Kampala Metropolitan Ibin Senkumbi says the allegations are all unfair.