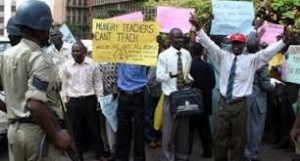 Teachers under the Uganda National Teachers Union (UNATU) have vowed to lay their tools down if government does not fulfil its promise to raise their salaries in the next financial year.
Appearing before parliament's Public Service and Local Government committee today, UNATU general secretary, James Tweheyo said during the recent NRM caucus retreat, it was revealed that about 450 billion had been approved and would be allocated in the next financial as salary enhancement for civil servants.
Tweheyo says they have been patient with government to gradually increase their pay and if this is not fulfilled,
they will not hesitate to lay down their tools.