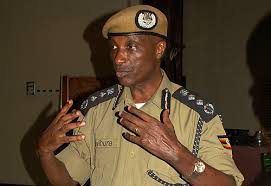 The
police have issued a fresh terror alert.
According to the police, terrorist are targeting schools in the central and eastern regions of the country.
Police chief Gen.Kale Kaihura says they have received credible intelligence information that Allied Democratic Forces rebels are planning to carry out arson attacks on schools.
Kayihura says schools should have access control machines and security guards at all entry points to check everybody accessing the premises.
Kayihura calls
upon educational institutions to implement the basic safety and security standards laid out by the Ministry of Education.