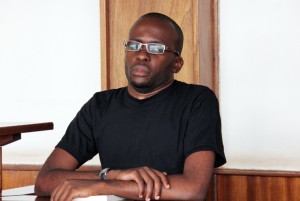 The hearing of a case against the Anti-Corruption activist Andrew Karamagi is to begin today.
Karamagi is charged with being a common nuisance and annoying the person of the Attorney General.
Prosecution alleges that Karamagi on January 31st 2014, without lawful orders removed a written speech from the Attorney General which inconvenienced members of the public who were listening during the launch of the new law year.
The case is before Buganda Road Court Grade One Magistrate Simon Kintu Zirintuusa.
Today court is expected to hear from the Attorney General Peter Nyombi as the first witness.