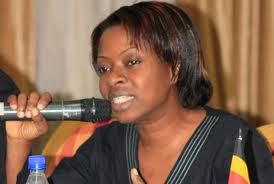 Unless the country's leadership shows political will to fight corruption laws alone will reverse the trend.
Anti-corruption activists are not excited about the NRM legislators move to okay amendment to the anti-corruption laws
Speaking to Kfm executive director of the Anti-corruption coalition Uganda Cissy Kagaba says , the country is not short of laws but the problem has always been failure to implement and the increased impunity.
She fears that unless all these are addressed, the vice is bound to increase in the country.
NRM MPs meeting at the Natioanl Leadership Institute in Kyankwanzi this week unanimously approved the amendment of the Anti-Corruption Act of 2009, to provide for among other things mandatory confiscation of property of persons convicted of any offence under the Act.