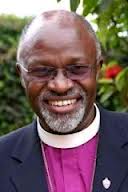 Anti-corruption activists continue to lament that lack of political will is undermining the fight against corruption in Uganda.
This comes days after the 2014 Corruption Perception Index by Transparency International ranked Uganda as the most corrupt country in East Africa.
Anti-corruption activists claim that Uganda has the best laws in fighting corruption but implementation remains a challenge.
Retired Bishop Zac Niringiye this is worsened by the emergence of new forms of corruption.
Government has however often expressed commitment to fight the vice to the latter with parliament now set to pass amendments to the existing anti-corruption legislation.
This comes as the anti-graft agencies prepare to end the anti-corruption week tomorrow with events to mark the International Day against Corruption.