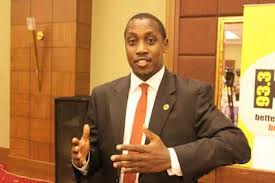 The fight against corruption has been stifled by lack of commitment by government to support anti-graft institutions, according to anti-corruption activists.
The chairperson of the African Parliamentarians' Network against Corruption, Gerald Karuhanga says the institution's attempts to fight corruption have failed due to interference by government officials.
Karuhanga says that as the country marks the International Anti-Corruption Day, there should be good will from government if the vice is to be eradicated.
Although he recognizes government's legal and institutional framework against the vice, Karuhanga says stern action against the corrupt is still wanting.
According to the Corruption Perceptions Index 2014 released last week, Uganda is ranked 142nd out of 175 countries, having dropped two places.
Meanwhile, Pentecostal church leaders have dismissed claims that they are not doing enough in the fight against corruption.
Religious leaders have often been accused by anti-graft activists of taking a back seat in the fight against graft.
However Dr. Wilson Kulaba of Jubilee Christian Life Church says what will break the vice is repentance and not mere talk.
He further proposes that integrity lessons be introduced in schools from primary level if the trend is to be reversed.
The 2014 joint international campaign focuses on how corruption undermines democracy and the rule of law, leads to human rights violations, distorts markets, erodes quality of life and allows organized crime and other threats to human security to flourish.
The day is being marked under the theme: "Translating Government Commitment to Action"
Story by Olive Eyotaru