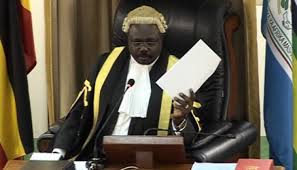 Efforts to push for the enactment of an anti-gay law have been re-ignited.
The Deputy Speaker of Parliament has received from Ndorwa West MP David Bahati notification to re-introduce the anti-gay bill into parliament.
While opening the plenary session this afternoon, Jacob Oulanya said once introduced, it will be handled appropriately.
The anti-homosexuality act was annulled by court earlier after the manner in which the bill was passed was challenged by a group of rights activists.
He also said the House will from tomorrow sit both in the morning and afternoon for facilitate fast tracking of business.