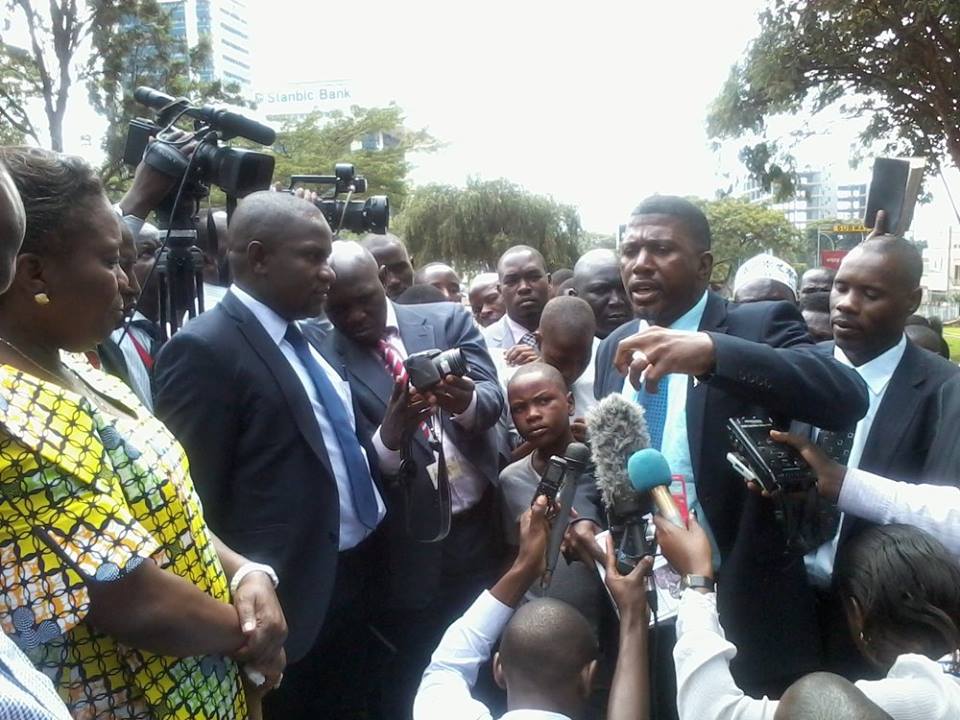 A group of Christians have petitioned Parliament, seeking for the urgent re-tabling of the recently annulled Anti Homosexuality Act.
The Constitutional Court recently nullified the Act on grounds that it was passed without the required quorum of a third of MPs.
Pastors Wilber Mukisa and George Oduch who presented the petition to the Speaker of Parliament, Rebecca Kadaga today, and says homosexuality is a societal vice that is slowly eating into the Christian morals of the Ugandans society.
They are now rallying all MPs to be present when the bill is re-tabled.
Kadaga, on the other hand, says the ruling by the Constitutional Court will not deter the spirit of the law, adding that Parliament is waiting for MPs to retable the bill for consideration.
Meanwhile, over 200 MPs have so far appended their signatures on a petition seeking to reintroduce the Anti-Homosexuality Bill into Parliament.
The brains behind the petition and Kawempe North MP, Latif Ssebagala says the petition has received overwhelming support from legislators and the numbers are growing by the day.