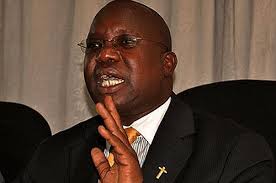 Ugandans will have to wait a little longer for establishment of the proposed anti-pornography committee.
The committee that is to be established following the assenting of the anti-pornography act into law is mandated to among other things ensure the implementation of the law and maintain regulation of the law.
It is also meant to ensure collection and destruction of all pornographic materials.
Speaking to journalists at parliament today, Ethics minister Fr.Simon Lokodo said out of the expected 9 representatives from the various organisations, only three have submitted names to the minister.
He has now given them an extra two weeks before it fully comes in force.