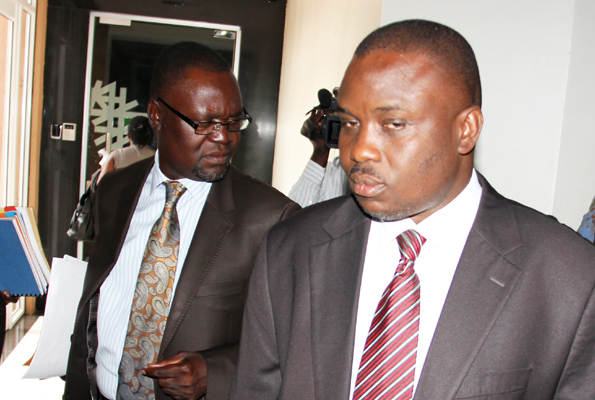 Court of Appeal has finally sets a date to start hearing a case in which Kampala Lord Mayor Erias Lukwago is challenging the decision of a single judge that kicked him out of office.
It's alleged that the acting Deputy Chief Justice Steven Kavuma sat as a single justice and kicked him out of City Hall three hours after he had been reinstated to office by High Court Judge Lydia Mugambe.
The fixing of Lukwago's case comes six months after his long back and forth push to have his matter fixed for hearing as directed by the Supreme Court in August 2014.
The deputy registrar court of appeal has now fixed March 5th to hear Lukwago's complaints.
The appeal will be heard and determined by three justices; Remmy Kasule, Kenneth Kakuru and Egonda Ntende.
This was after the Supreme Court threw out Lukwago's appeal in which he was challenging Justice Kavuma's decision of kicking him out of office saying he was before a wrong court.
The justices of the final court reasoned that the Supreme Court does not have powers to entertain an appeal arising from a decision of a single judge of the Court of Appeal.
Lukwago's woes began in November 2013 when he was controversially impeached by 29 KCCA councilors over alleged incompetence, abuse of office and misconduct.
Story by Ruth Anderah