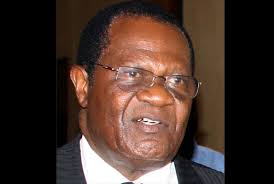 Members of the legal fraternity have added voice to those calling for the immediate appointment of the new Chief Justice.
The president of the Uganda Law Society Ruth Sebatindira says the current gaps in appointments leave affect justice delivery.
The President is yet to appoint a Chief Justice, his Deputy and the Director of Public Prosecutions whose contracts expired early this year.
Addressing journalists in Kampala, Sebatindira has noted that the Justice Steven Kavuma who was recently appointed Act Chief Justice is acting unconstitutionally.
Sebatindira argues that Justice Kavuma is not the right person for the job since he is also a member of the constitutional Court.
Government has indicated that the process for effecting the appointments is on going and the said vacancies will be filled soon.