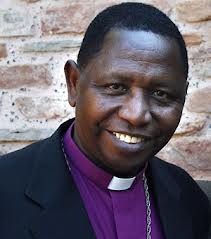 Christians have been asked to celebrate responsibly so as not to lose the meaning of Easter.
Giving his Easter message the Archbishop of the church of Uganda His Grace Stanley Ntagali has said that many times the day is taken to be for merely merry making.
He says instead Christians should use this time to celebrate the victory of Jesus and for repentance of all evils that have plagued the country like corruption, murders, and homosexuality among others.
Meanwhile, with the lent period coming to a close, Christians are asked to remain humble and disciplined.
Christians in Uganda will be joining believers across the world this Sunday to celebrate Easter.
In his Easter Message, the Bishop of Namirembe Diocese Wilberforce Kityo Luwalira says Christians should live a life that glorifies God even after lent.
Like the Arch bishop, Luwalira also calls for meaningful celebration.