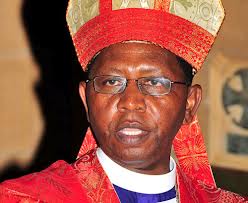 Ugandan Parents are advised desist from giving out their children for adoption to foreigners.
Giving his Christmas message this morning, the Arch bishop of Uganda Stanley Ntagali said once the children are taken abroad, parents are deprived of their responsibility to take care of their children.
Ntagali says many adopted Ugandan children end up in slavery while others engage in prostitution which tarnishes the country's image.
Ntagali adds that as the year closes, and a New Year sets in, government should consider coming up with strict laws against human trafficking which is currently on the rise.