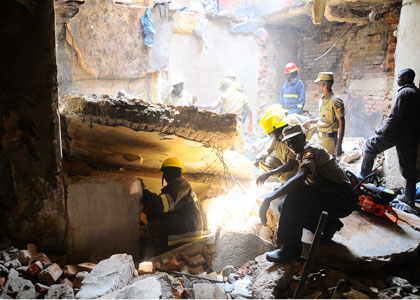 In a bid to avoid further accidents from collapsed building structures, the association of Ugandan Architects is pressing for uniform fees which all professional will charge their clients.
This follows the recent incident on plot 2 Nakivubo Mews where the Nice Times building collapsed injuring several people.
In July 2012 a building under construction along Lugogo By-pass in Kampala collapsed, killing two workers among other incidents.
According to the President of the Association Kenneth Ssemwogerere, the problems arise from clients seeking cheaper services from architects and planners.
He says clients are also to blame for the mess because they don't hire professionals in an attempt to avoid the service fees.
Addressing a press conference, Ssemwogerere once the fees have been set, any planner or architect that charges anything higher will be held liable for any resultant consequences.
The modalities of setting the fees are expected to be agreed upon during the upcoming Construction Industry Professionals' Symposium to be held on 29th and 30th August this year.